PROBABLY THE RAREST 1959 SERIES 62 CADILLAC CONVERTIBLE ON THE PLANET!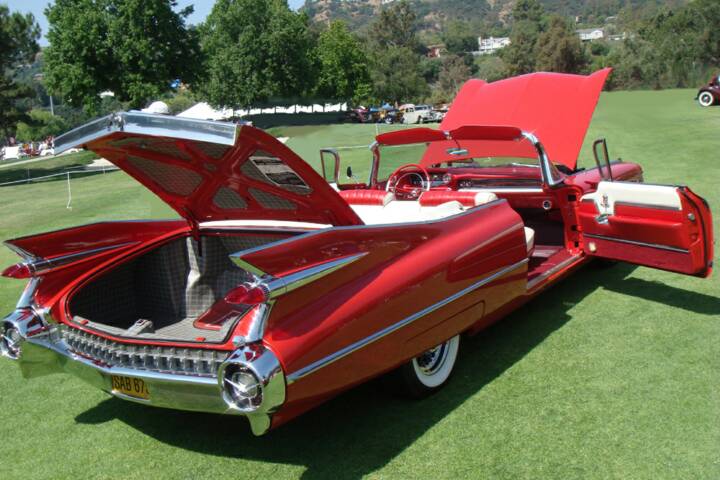 SECOND REGISTERED ON RECORD OWNER.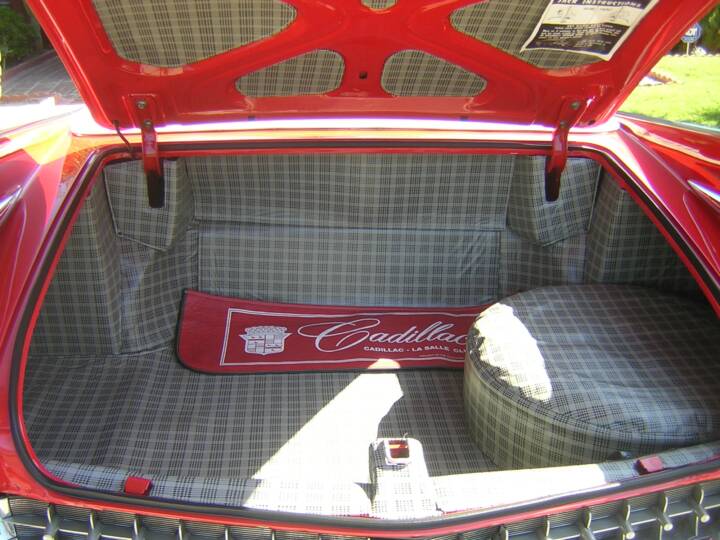 New $3,000.00 Trunk Up Grade Has Just finished.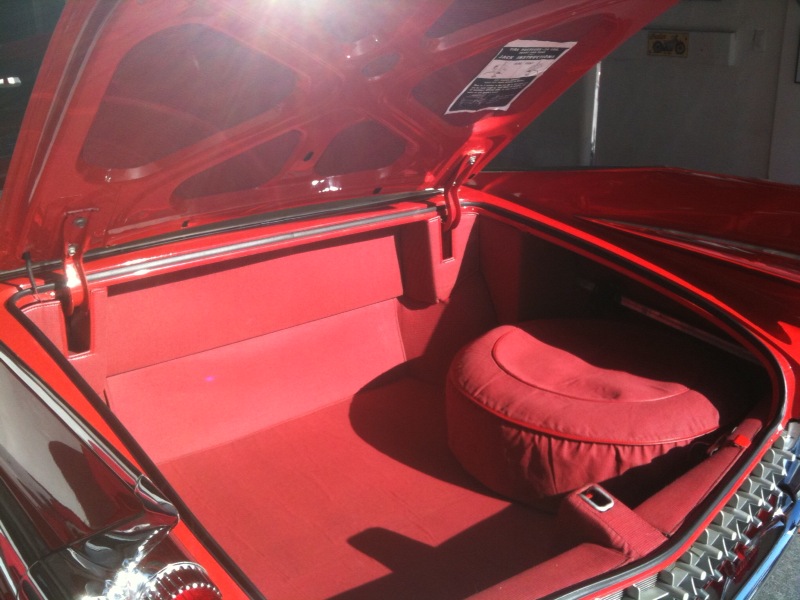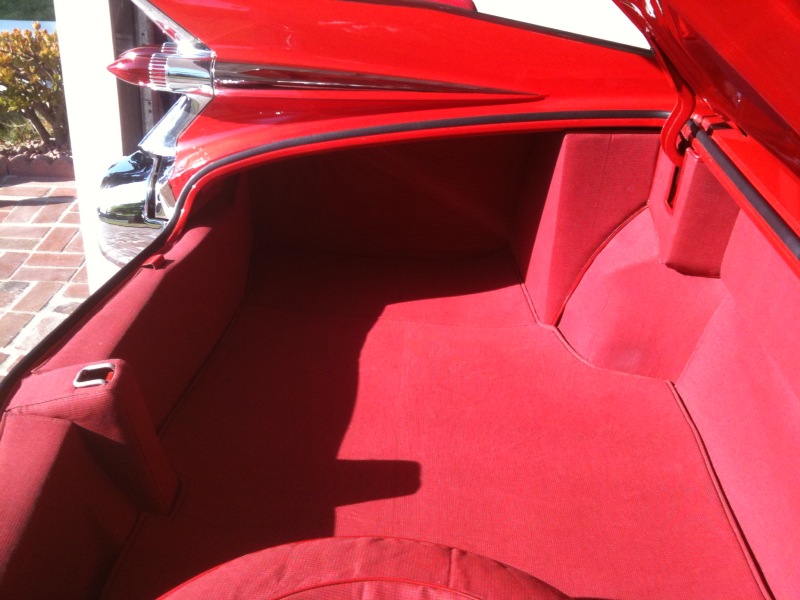 HAVE ALL PREVIOUS OWNER REGISTRATION CARDS.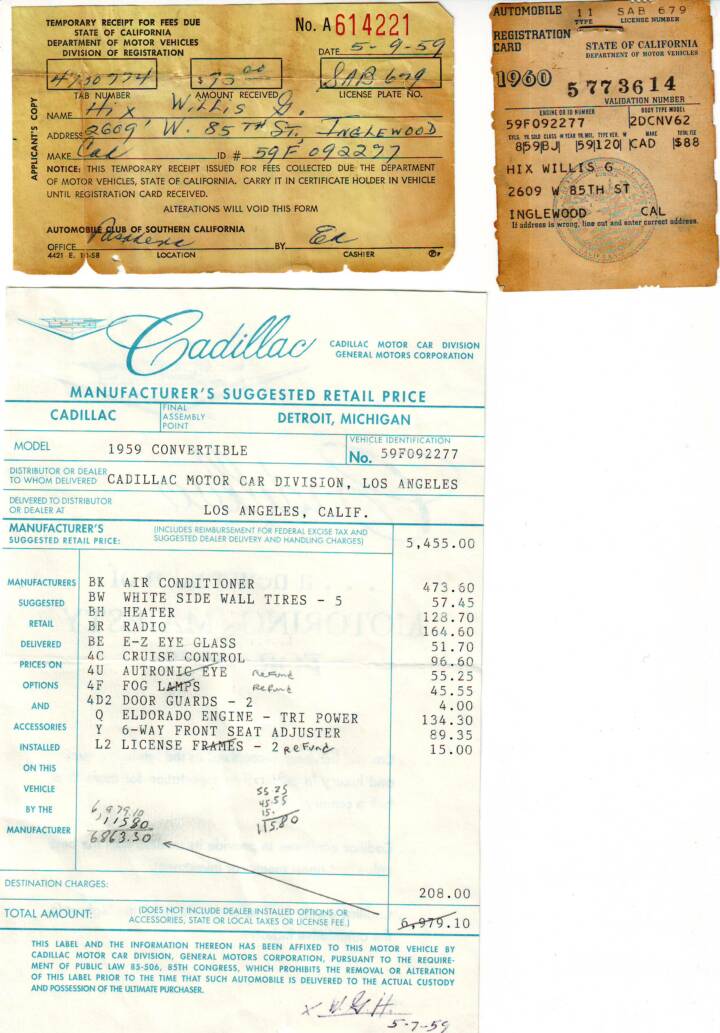 HAVE WHAT WE BELIEVE TO BE THE ORIGINAL DEALER WINDOW STICKER.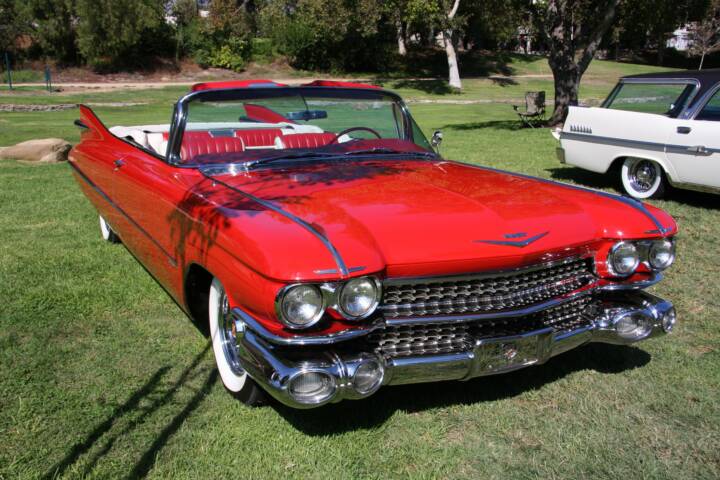 HAVE ALL THE PREVIOUS ORIGINAL OWNER INSURANCE CARDS.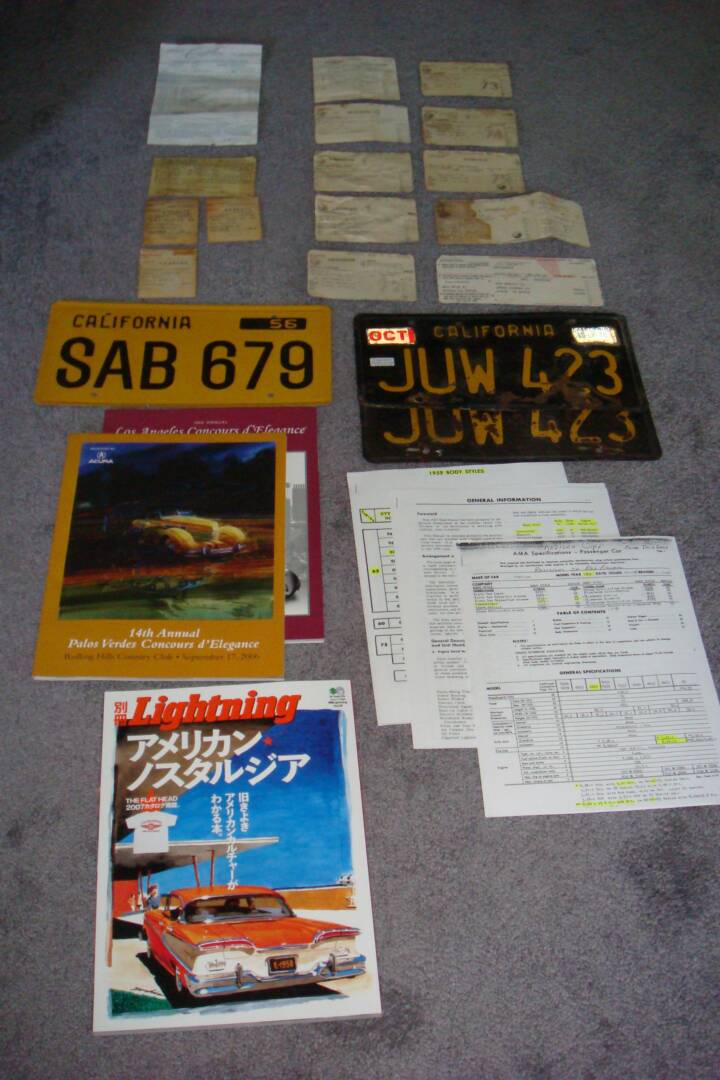 HAVE THE ORIGINAL HIGHWAY INSPECTION PAPER.

HAVE THE ORIGINAL LICENSE PLATE CONFIGURATION REPRODUCED FOR THE CAR.
HAVE THE SECOND PLATES .. THE BLACK SET.. ISSUED TO THE CAR IN 1963.

ALWAYS A LOS ANGELES CALIFORNIA CAR.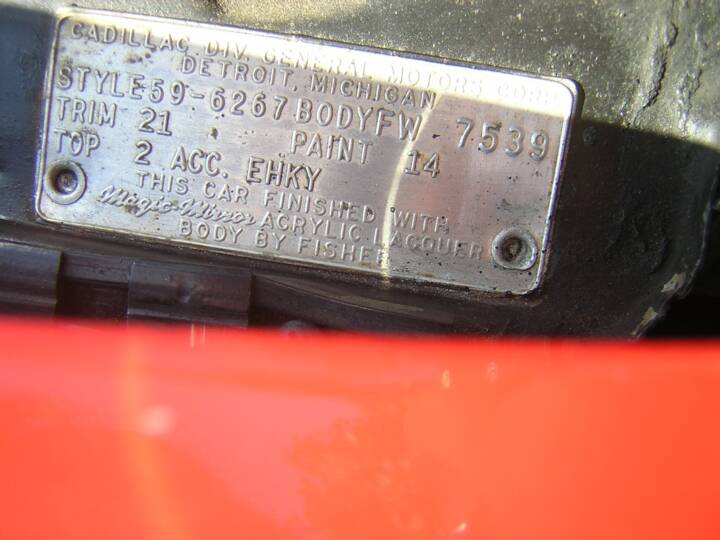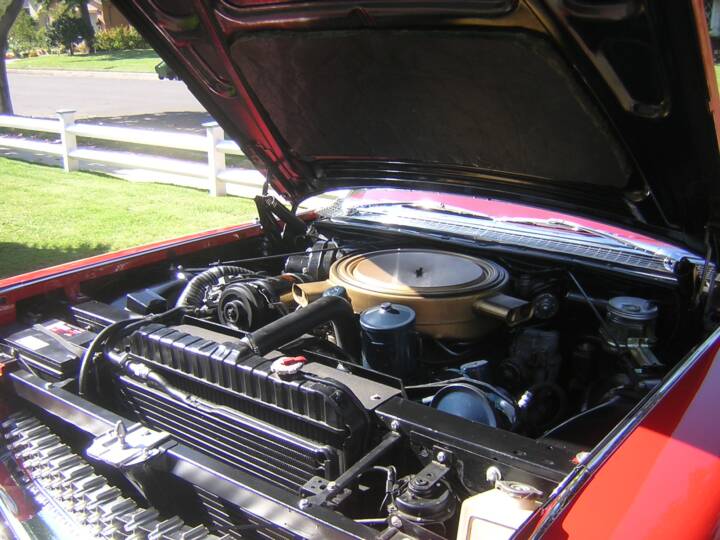 NEVER ANY RUST.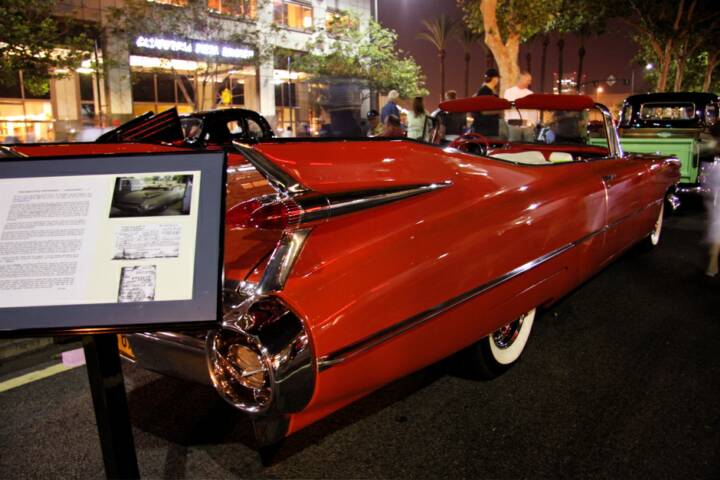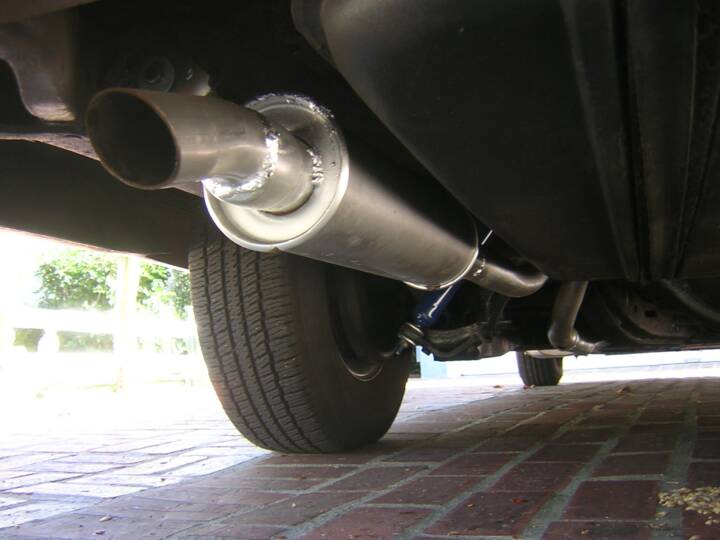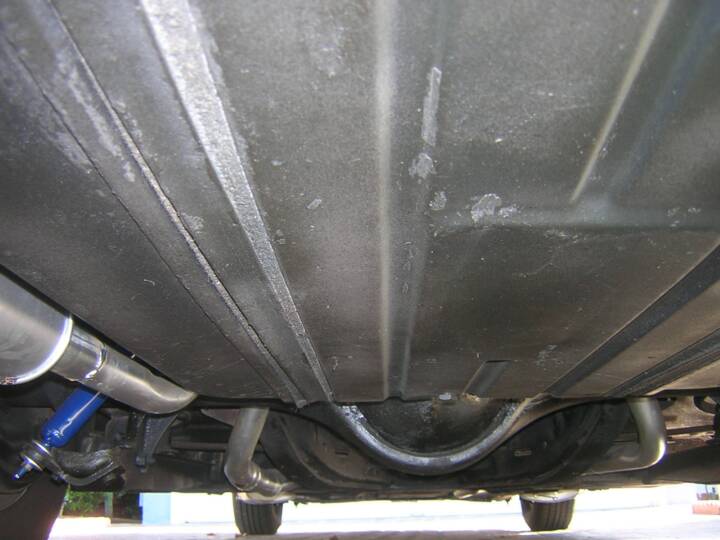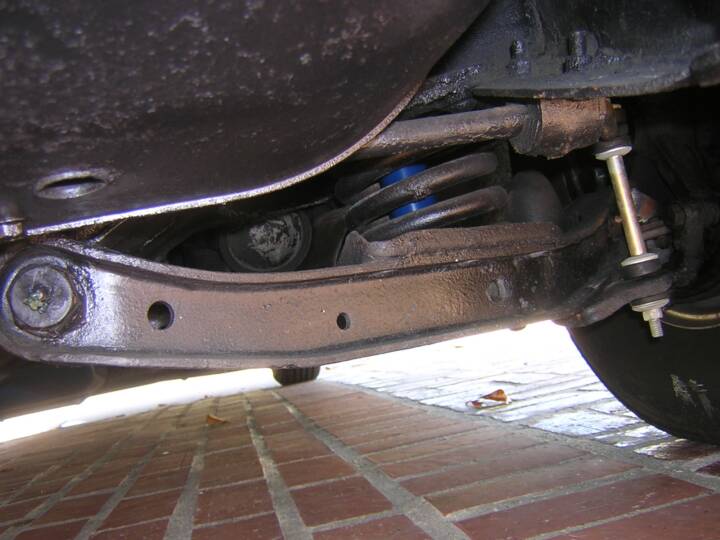 THIS CAR IS FULLY GENERAL MOTORS HERITAGE FOUNDATION RESEARCHED... WITH OFFICIAL LETTER.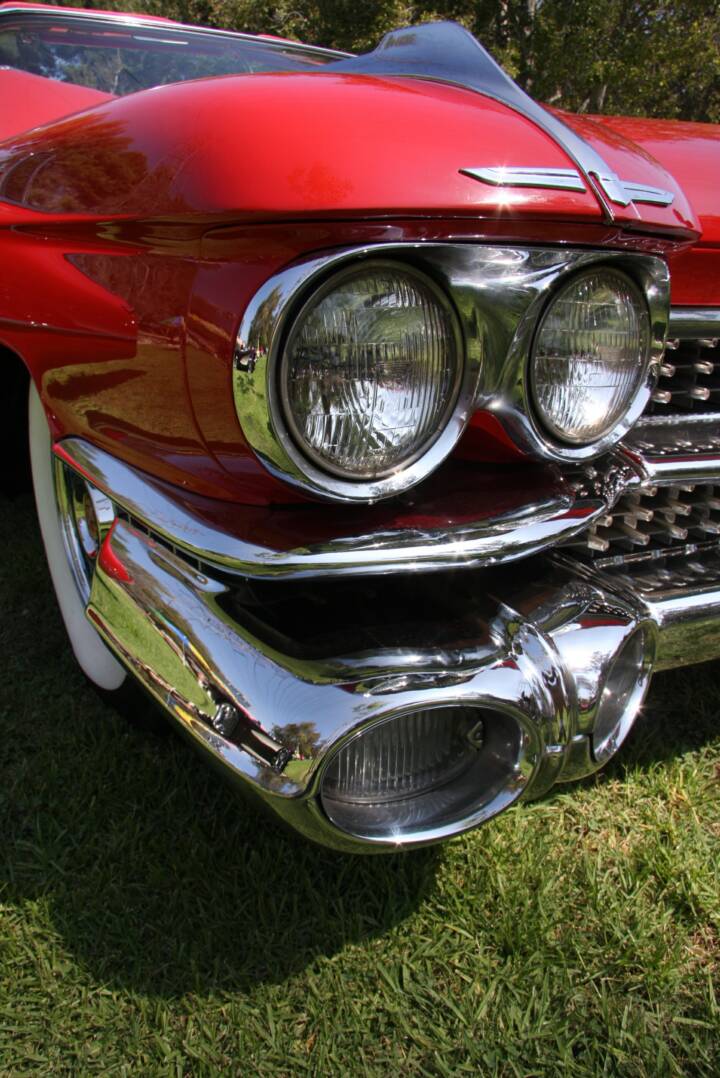 *****
THERE IS NO RECORD OF ANY OTHER FACTORY TRIPOWER 1959 CADILLAC CONVERTIBLE PRODUCED.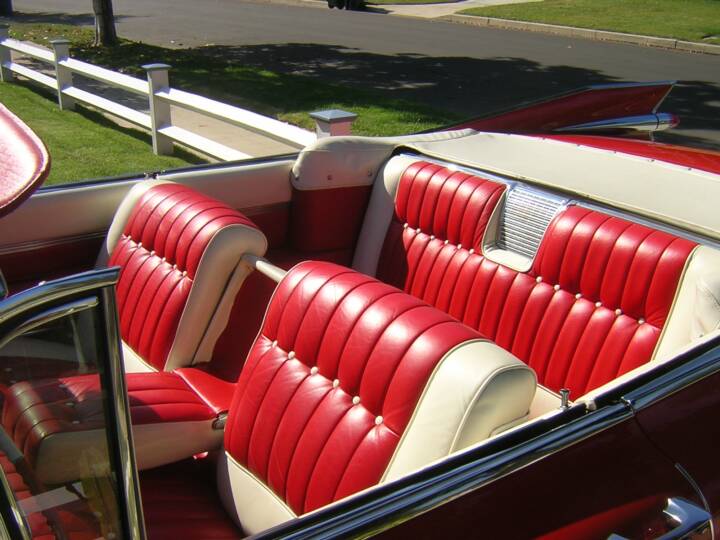 GM HERITAGE FOUNDATION SAYS THEY HAVE NEVER HEARD OR SEEN OF ONE BEFORE.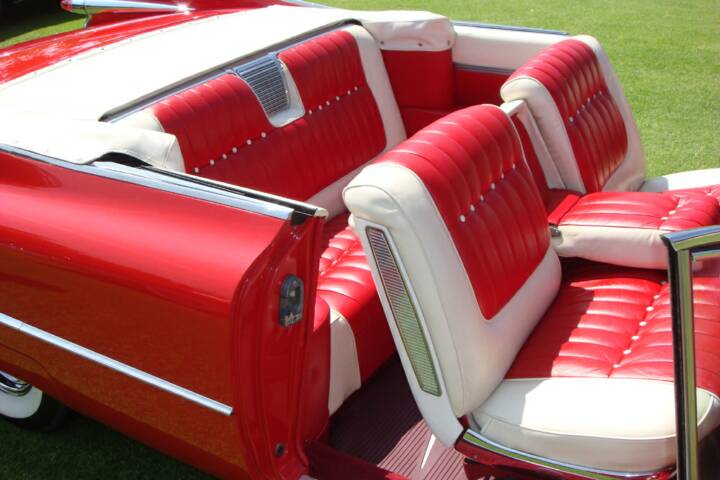 IN THEIR WORDS.. THEY WOULD FEEL SAFE TO SAY THAT PROBABLY LESS THAN 10 WERE PRODUCED.... AND THEY DOUBT OTHERS HAVE SURVIVED...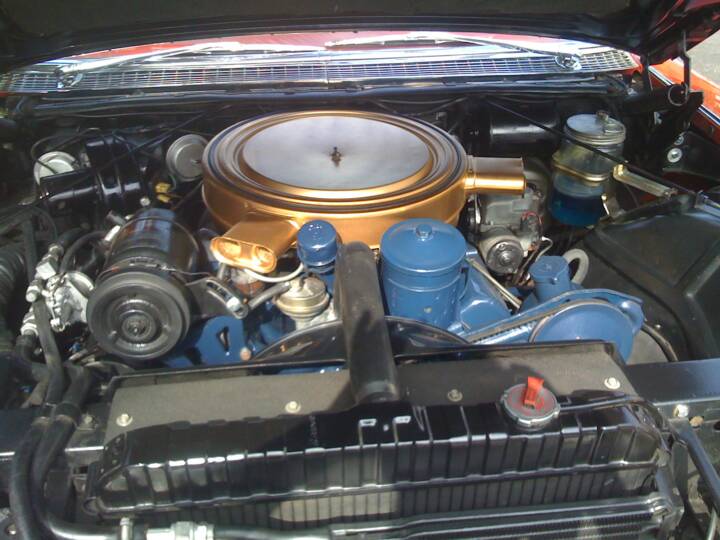 THE FACTORY TRIPOWER OPTION IS FULLY DOCUMENTED IN THE BUILD SHEET PROVIDED BY GM.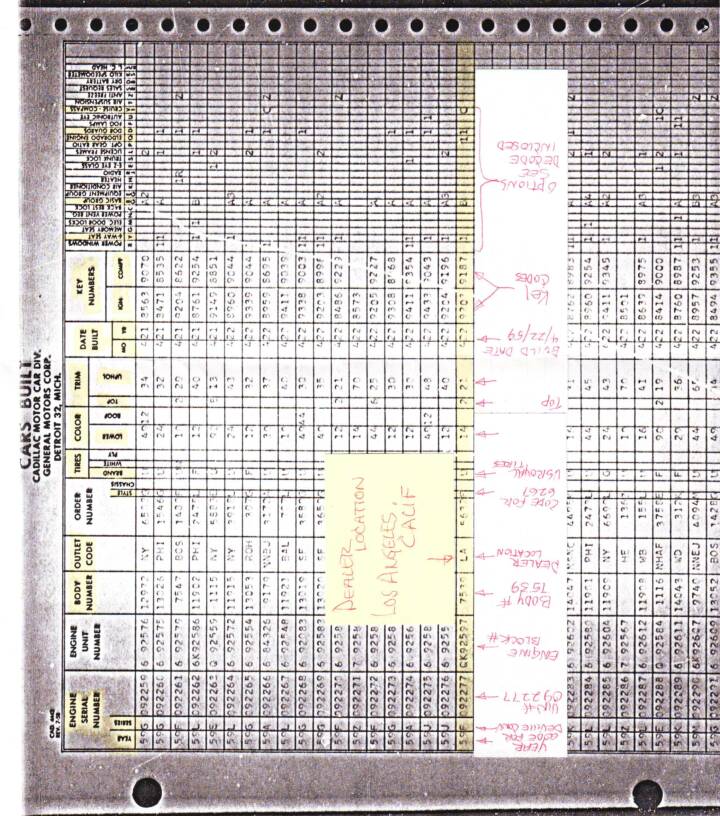 COPY OF THE GM BUILD SHEET PROVIDED BY THE GM HERITAGE FOUNDATION.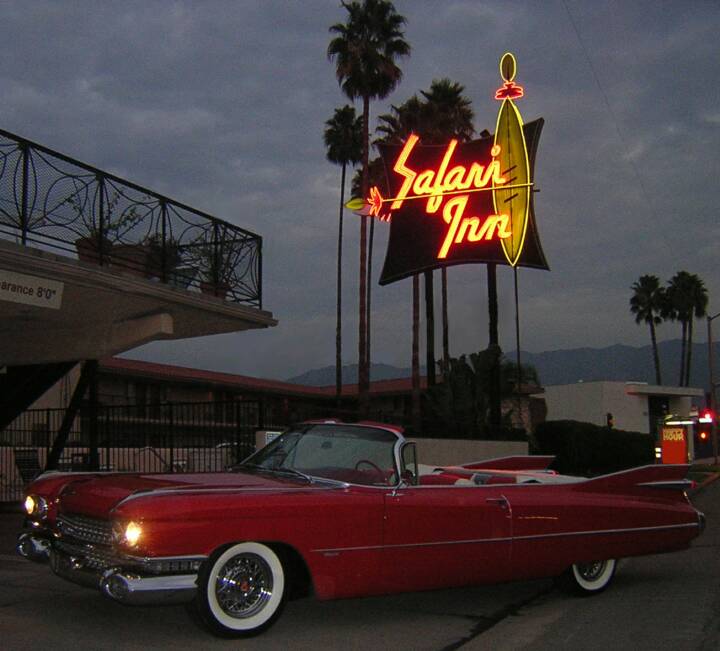 MULTIPLE CONCOURSE INVITEE PARTICIPANT.. INCLUDING THE LOS ANGELES CONCOURSE DE ELEGANCE AND THE PALOS VERDE CONCOURSE DE ELEGANCE.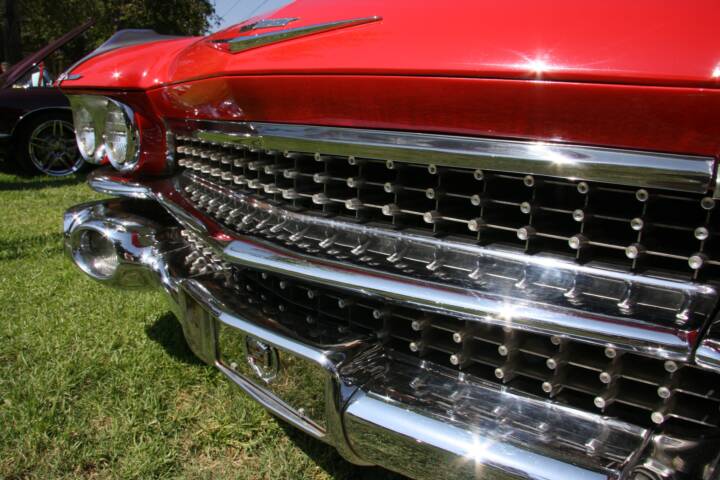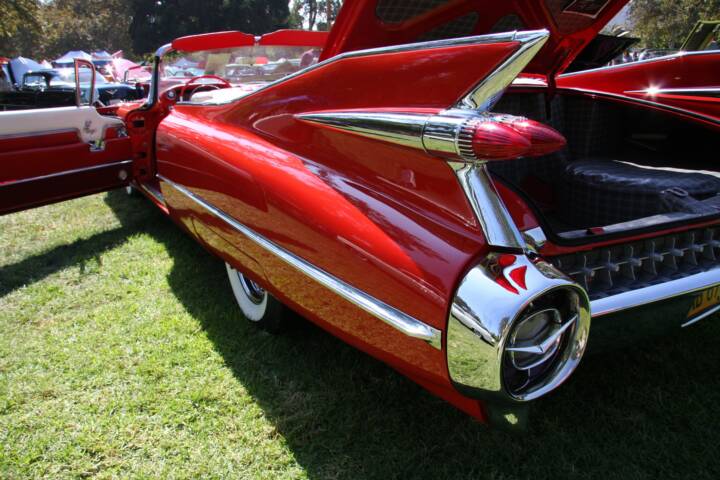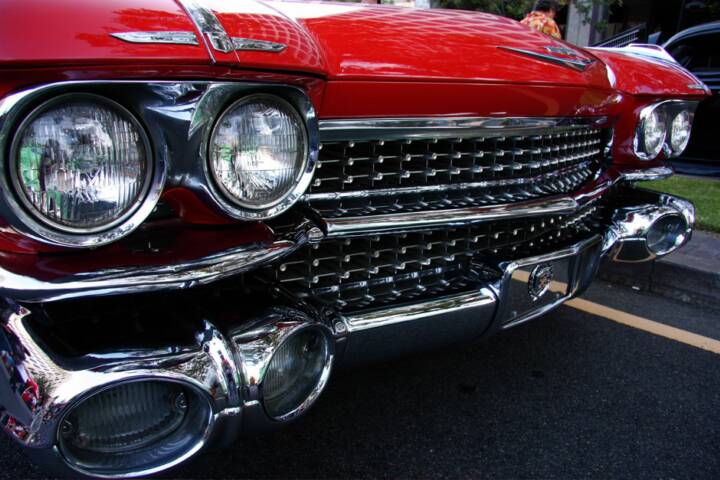 MULTIPLE WINNER OF VARIOUS CAR SHOWS.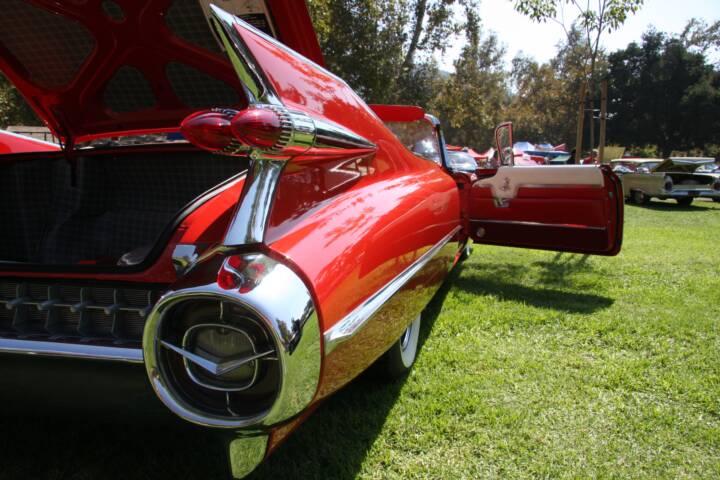 THERE IS RARELY A CAR FOR SALE WITH THIS MUCH HISTORY AND PROVENANCE..... AND DOCUMENTATION.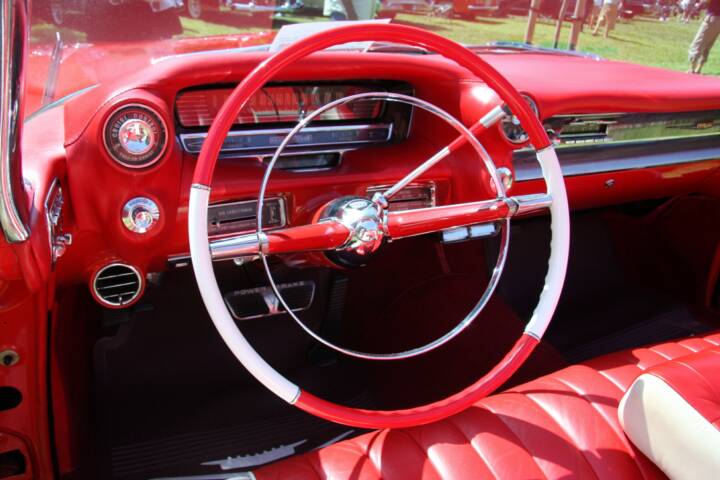 THIS CAR HAS POWER WINDOWS, SEATS, TOP, STEERING BRAKES, CRUISE & A/C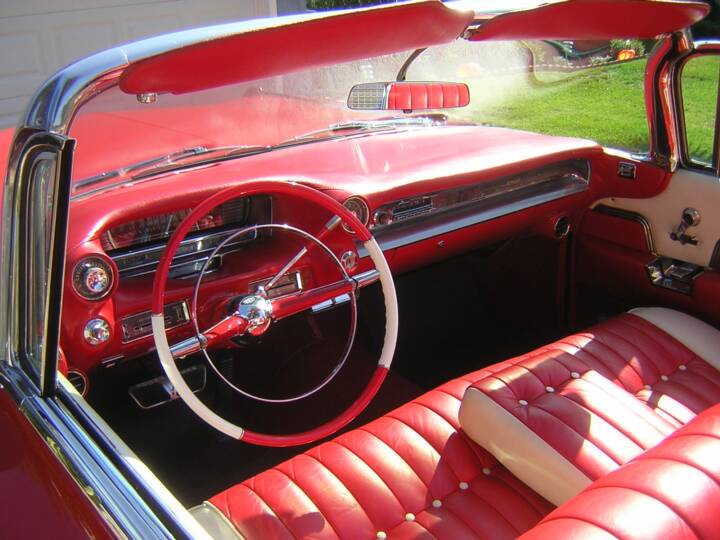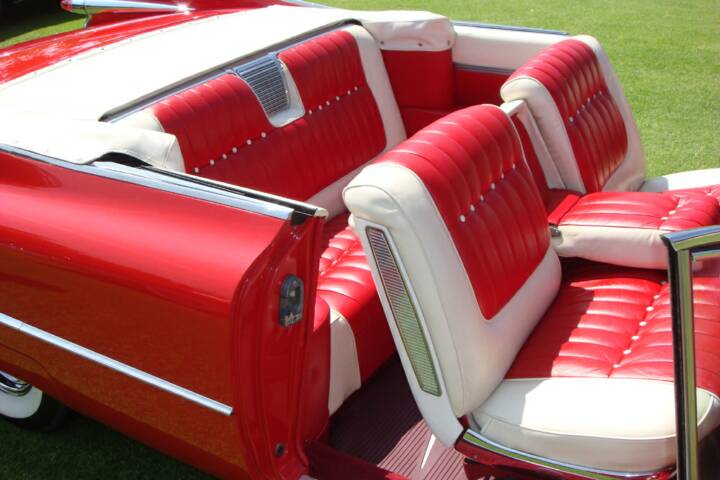 IF YOU ARE LOOKING FOR A RARE CAR... THIS IS IT. THE BEST IS THE BEST....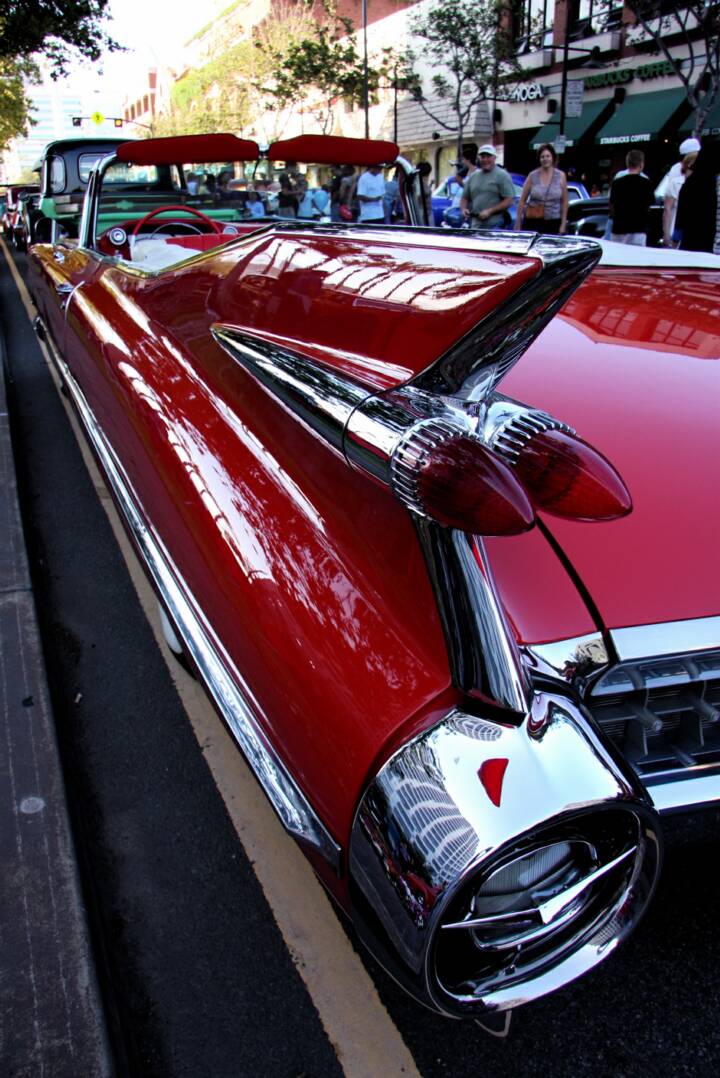 MANY CARS ARE RESTORED.. BUT HOW MANY CARS START OUT AS A RUST FREE CALIFORNIA CAR..... HAS A FULL HISTORY..... AND IS RARER THAN ANY CONVERTIBLE SERIES 62 EVER OFFERED? THE ANSWER ONLY 1.. THIS ONE!!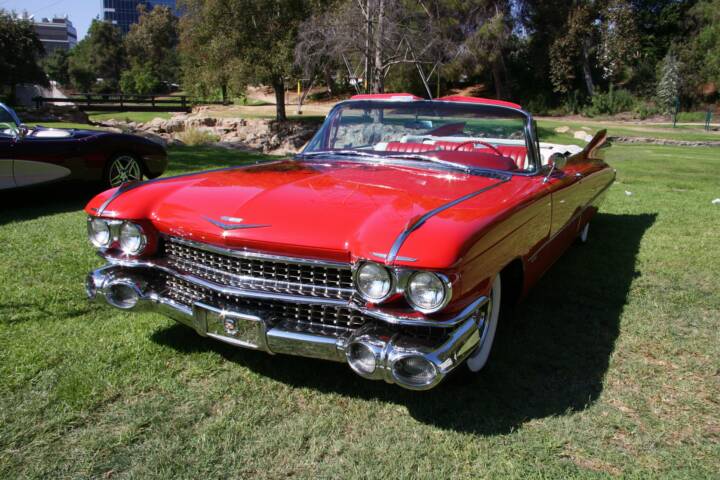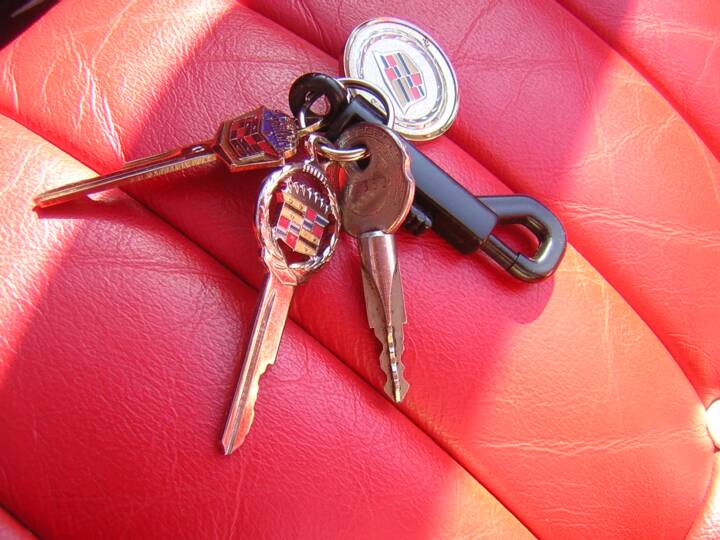 Barrett Jackson & Auction House Estimated Approach $ 200,000.00 on this vehicle!
Please call with questions.
SERIOUS BUYERS ONLY.
More pictures on demand.

800.880.6567 or (661) 944-2299