Classic Car Shopping Network
1940 Chevy Stock Car

Asking Price: $

7

,000.00 O.B.O.
Owner:

Gary Dionne

Location: Palmdale CA

Call 800-880-6567 Ask For Moldy
1940 Street Legal Stock Car
Currently Registered in the State of
California
.
Meet Seymour a one of a kind Chevy Stock Car!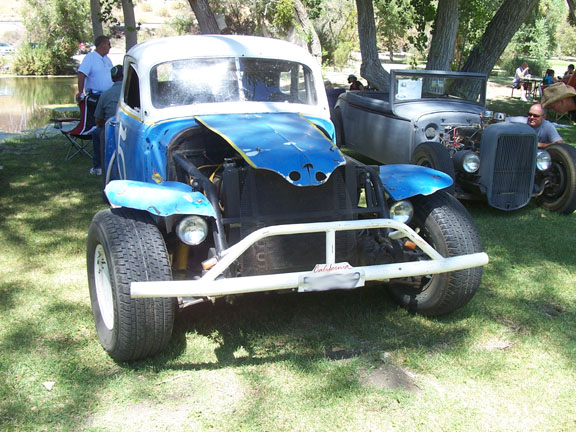 If you live in Southern California there is a good possibility you have seen Seymour on the streets.
Racing at Willow Springs or L.A.C.R. or even shown at Viva Las Vegas!
Seymour features a Big Block Chevy that has Lots of Power!
The car is fully framed and caged!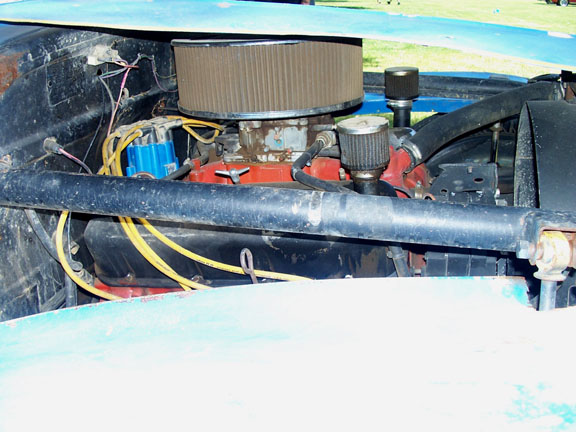 Camaro Front Clip, New Front Springs, Tie Rods, Ball Joints.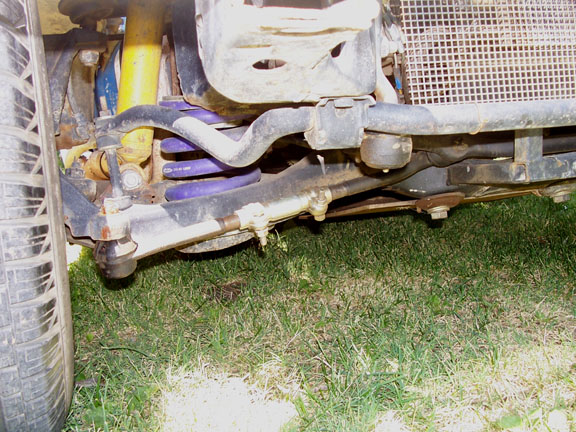 Tubular Upper Frame, Racing Shocks, Jacking Bolts in Front end, sliders on rear springs.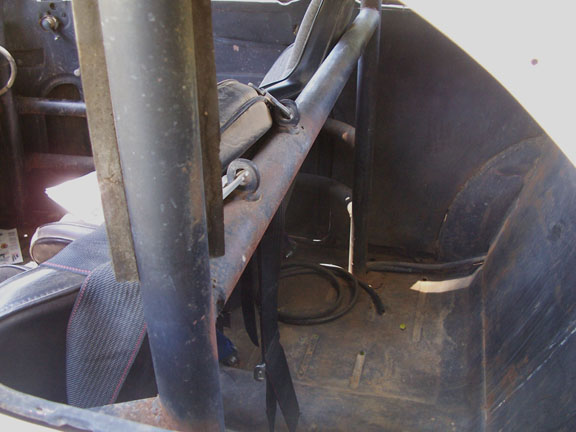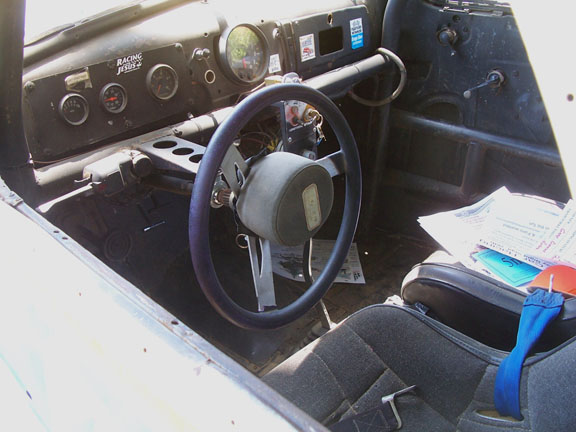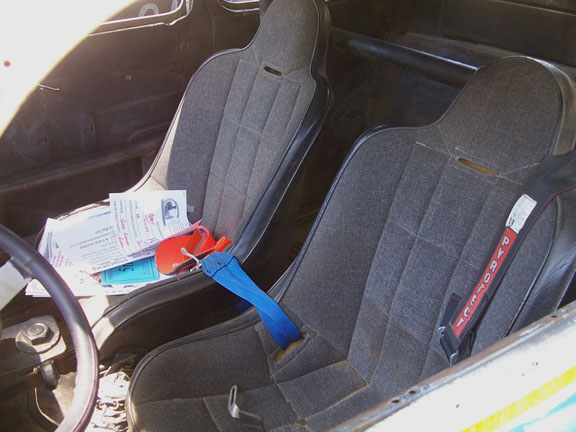 Very Comfortable Racing Seats with 5 point Safety Harness.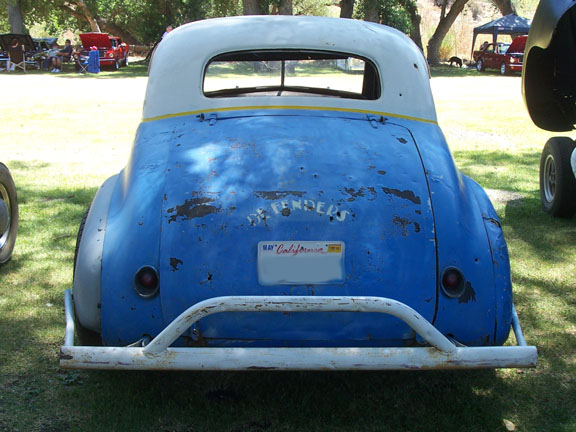 350 Trans, 9" Ford Rear with 370 Gears.
1940 Ford front spindles and brakes.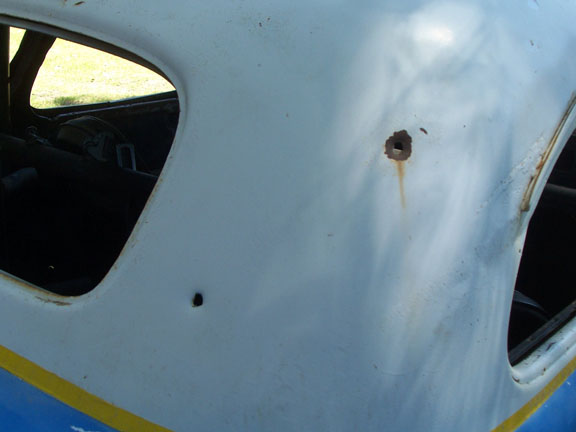 Body comes complete with Bullet Holes!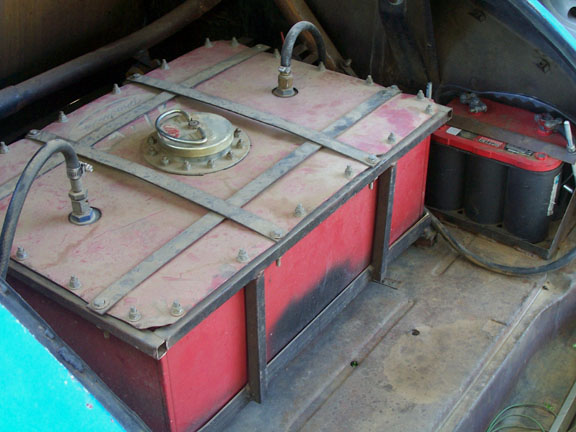 Large Fuel Cel for those Long Trips.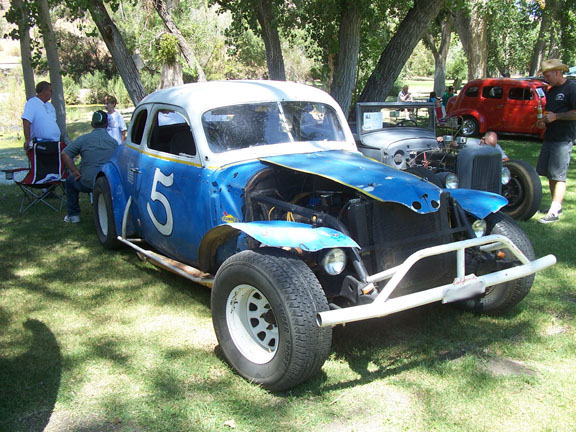 This car is a champion!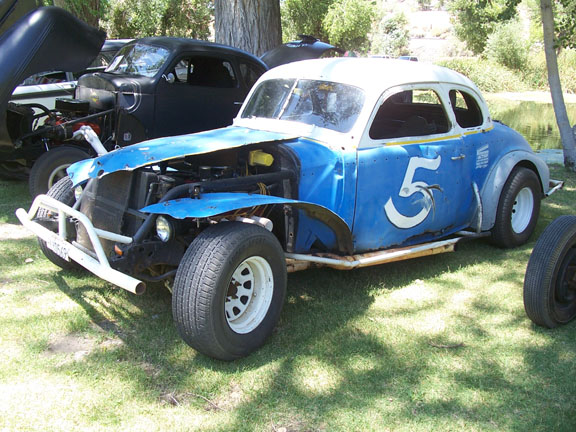 Lots of room and very comfortable.
Drives and Handles very well.
Been all over the State of California to Vegas and back numerous times with No problems what so ever!
You could drive this one across the US ... No Tow needed!
Please note: This car is Registered and is Street Legal in the State of California, If you live in another State, you may want to check you local regulations prior to purchasing this car unless you plan on just using it as a Racing Stock Car!
Once again, this vehicle is currently registered in the State of California and is located near Palmdale California.
We can provide you with more photos please be specific when requesting them, if you live in Southern California and would like to take a test drive, Please feel free to email us at moldy@ratfink.org with your return email address and or phone number and we will email you a response.
Or you can call 800.880.6567 or (661) 944-2299
Terms: Car is sold AS IS WHERE IS WITH NO WARRANTIES OR GUARANTEES.



A $1000 non refundable good faith deposit is required in cash or wire transfer. Balance due upon pick up of vehicle. If the vehicle is to be shipped, the full amount will be due before shipping. Buyer to pay all wire transfer fees.
We will assist in coordination of shipping but buyer must pay all shipping costs.
WE WILL ACCEPT CASH, CASHIER'S CHECK OR WIRE TRANSFER ONLY
Thank you,
Moldy Marvin
Copyright 1999/2000/2001/2002/2003/2004/2005/2006/2007/2008/2009

Classic Car Shopping Network, Little Rock, CA